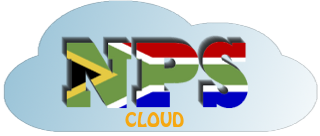 The NPS-CLOUD product and cloud based solution is crucial for the effective security of all business parks, estates and companies property.
Manual visitor record books are a highly ineffective means of management information and are largely inaccurate and mostly illegible, where a visitor can write misleading information.
With the implementation and roll out of the Protection of Information (POPI) Act, paper-based access control registers are no longer compliant.
NPS-CLOUD is a modern cost-effective solution for the replacement of manual visitor record books.

Scanning both motor vehicle and driver licenses with our Android scanner applications, the NPS-CLOUD visitor management system ensures all data is encrypted and stored on our secured server(s).
Benefits of using NPS-CLOUD:
Accuracy of information.
Elimination of paper-based access control registers.
Improved speed of processing visitors and contractors.
Automatic warnings of undesirables vehicles.
NPS-CLOUD can form part of or be a standalone visitors management solution.
Easy to operate: Ideal for guard use with easy workflow and operate in virtually any lighting condition.
Licence fee: We work on a Pay-As-You-Go business model if you don't use it you don't pay for it – see our running cost estimator to realise how affordable our solution will be for your operation.
NPS-CLOUD Secure Visitor Management solution replaces the traditional manual visitor's register book.
With the NPS-CLOUD Secure Visitor Management Solution all information is electronically captured from the visitor's driver's license card and vehicle license disk, recorded and time stamped.
All records are automatically dowknloaded to the CLOUD using Wi-Fi or GSM from our Android scanning applications.
All data is stored on the CLOUD and is available 24/7, providing instant secured access to all records.

How It Works:
The Android scanner applications (NPS-ACCESS) scans and verifies South African driver's licenses as well as the vehicle licence disk barcodes.
The scanner applications scan 2D barcodes and decrypt the SA driver's license card data and Motor Vehicle licence disk.
The scanner displays on screen the details of the driver including a photograph, for verification.
In the case of vehicles, all vehicle details are scanned from the license disk and displayed on the device including a photograph, for verification.
It is also linked to the NP Tracker suspect vehicle database and will notify you of any unwanted/suspect visitors listed on our propriety crowd-sourced database of suspect vehicles, or use your OWN private hotlist of vehicles you need monitoring.

On NPS-CLOUD, the data is stored in CSV format and can be utilised in various applications. Most clients use an Excel spreadsheet to view the logs.

The NPS-CLOUD Security Management Solution is a plug and play solution fully integrated and capable of working with the following scanner applications:
NPS-ACCESS
NPS-LICence disk scanner
NPS-SADL.

Therefore there is no need for any changes to the current infrastructure on the premises.

---
If you come across anything along the way that we haven't covered, or if you know of a tip you think others would find handy, please let us know and we'll see about including it in this guide.